Coming Soon… Fairfield Inn & Suites
HENDRICK CONSTRUCTION SELECTED TO BUILD FAIRFIELD INN & SUITES IN SANTEE, S.C.
Santee, S.C., Oct. 3, 2017 … Hendrick Construction has been selected to build the new Fairfield Inn & Suites in Santee, S.C. Construction on the 91-room hotel at 9074 Old Number Six Highway is slated to begin in late October with an anticipated completion in spring of 2019.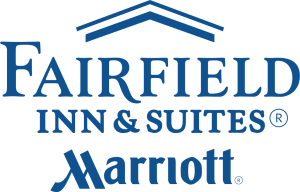 Among the amenities to be constructed at the hotel are a swimming pool and fitness center. The hotel will feature spacious guest rooms with separate spaces for work and rest, 40" flat screen televisions, flexible ergonomic desks and chairs. Guests will also enjoy free highspeed internet and WiFi as well as hot breakfast with scrambled eggs, sausage and other healthy options.
"Santee is an emerging resort town and already a favorite destination for golfers and nature-lovers," said Roger Hendrick, president of Hendrick Construction. "We are honored to have been selected to build the new Fairfield Inn & Suites in Santee."
Located along the Santee River Valley in central South Carolina, Santee is home to notable golf courses, Lake Marion and Santee State Park. Lake Marion Golf Course, Santee Cooper Country Club and Santee National Golf Club are all within one mile of each other. At 110,000 acres and with 315 miles of shoreline, Lake Marion is the largest lake in the state. Commonly referred to as South Carolina's inland sea, Lake Marion is popular for fishing, boating and wildlife viewing. Located on Lake Marion, Santee State Park offers biking and hiking trails, canoe and kayak rentals and a tennis court. I-95 connects Santee's attractions easily for tourists traveling by car.
FI Santee, LLC, based in Santee, S.C., is the owner of the new Fairfield Inn & Suites.
In addition to Fairfield Inn & Suites in south Charlotte, Hendrick Construction is also building TownePlace Suites by Marriott in Boone, N.C., Home2 Suites by Hilton in Mount Pleasant, S.C., Courtyard by Marriott in Cary, N.C., Hampton Inn by Hilton in Black Mountain, N.C. and Fairfield Inn & Suites in Pineville, N.C. Recently completed projects include the Home2 Suites by Hilton adjacent to Charlotte Douglas International Airport, and extensive renovations to the Holiday Inn-Airport Conference Center Hotel in Charlotte, the Marriott North Charleston (S.C.) and the Holiday Inn Raleigh (N.C.) – Crabtree Valley Mall. The company is well-known for its renovations to the historic Grove Park Inn in Ashville, N.C. in conjunction with its 100th anniversary.
Hendrick Construction, Inc. is a Charlotte, N.C.-based general contractor that provides commercial construction services throughout the Southeast. The company's portfolio includes facilities for corporate headquarters, manufacturing, industrial, health care and bio-tech companies, as well as schools, government buildings, churches, entertainment venues, restaurants and hotels. Visit www.hendrickconstruction.com.
October 2017