STAY & PLAY IN SANTEE
Our in-town packagers, Golf Santee, Santee Cooper Golf and Clark's Golf Packages, provide excellent accommodations, magnificent golf courses, and true southern hospitality all nestled in the heart of the beautiful South Carolina Lowcountry, it's no wonder that Santee has become a golfer's preferred vacation destination.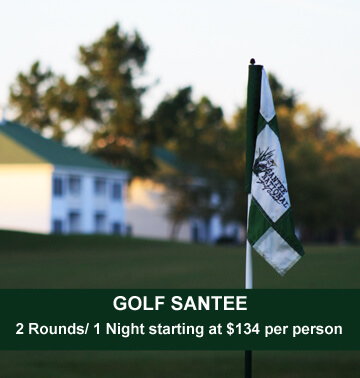 Executive Package
2 Rounds of Golf with cart at Santee National and Orangeburg Country Club
1 Night lodging at Comfort Inn & Suites
FREE Range Balls at Santee National
Optional UNLIMITED REPLAY ($10 additional) at Santee National.
November 4 – December 31 $134.00 per person
January 1, 2020 – February 6 $135.00 per person
February 7 – March 12 $167.00 per person
March 13 – April 19 $196.00 per person
April 20 – May 10 $177.00 per person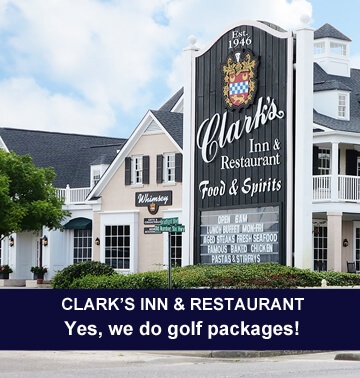 Stay in one of our recently updated guest rooms and enjoy our complimentary cooked to order hot breakfast each day of your stay.
Play the many courses in the area including the "Big Three" – Santee National, Santee Cooper Country Club and Lake Marion.
Call/ Email for a FREE quote!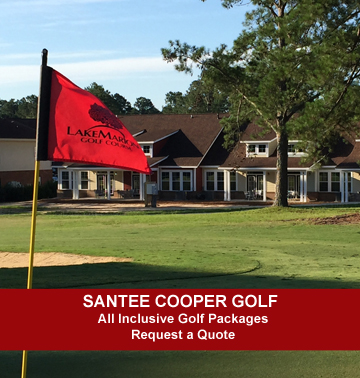 All-Inclusive Golf Packages!
4 rounds of golf at your choice of Lake Marion, Santee Cooper, Santee National, Wyboo or The Players Course at Wyboo.
3 Nights at the Lake Marion Golf Villas with breakfast each morning of your stay.
$50 Lake Marion/ Santee Cooper gift card, redeemable for merchandise and/or food and beverages.
At least one dinner, depending on days of the week of your stay.
And so much more!